JIMMY CHOO BRINGS GLAMOUR TO H&M THIS AUTUMN
This autumn, British accessory brand Jimmy Choo will bring its international glamour and covetable shoes and bags to selected H&M stores. The collection will be available from November 14 in around 200 stores across the world. It is the first time that H&M is collaborating with an accessories brand, and to celebrate Jimmy Choo will extend its design vision for this collection to women's clothing to complement the accessories. Further exciting news is that this collaboration includes a men's collection of shoes, bags and accessories.

....so that's what their press release has to say. Glamour? Covetable? I wholeheartedly disagree. Sure his main line has some beautiful and sexy shoes but this line for H&M is totally underwhelming and the majority of it looks cheap and tacky! Animal print, studs, and diamantes can look nice on their own but not all of them together! Yuck.
I hate these shoes and almost every accessory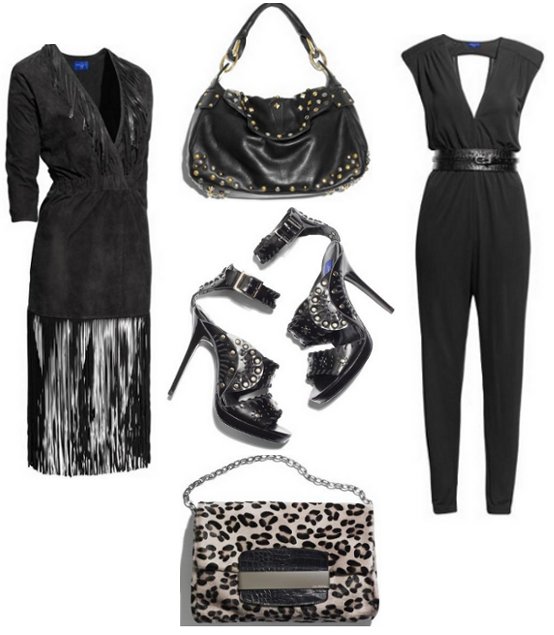 These are okay..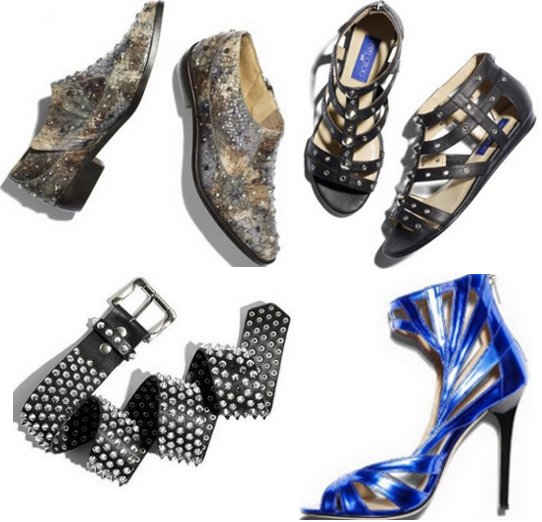 These are better than okay
The one item that I love and would consider purchasing is this studded dress. It's gorgeous but it looks like any other Topshop dress really.
The prices vary - a pair of ballet pumps are expected to cost from £30 and £170 for a pair of boots. This isn't so bad considering a pair of ballet flats from his main collection costs around £245 and a pair of boots around £650.
But ask yourself this - would you buy most of these if they were ordinary high street clothes/shoes? I think it's easy to get carried away
because of a designer label.
Images:
Zeberka